A complete Chicago travel guide created for you by a local Chicago budget traveler. Top things to do in Chicago, the best places to stay, money-saving tips, and more. Everything you will need for your trip to Chicago all in one convenient spot!
This post may contain affiliate links. If you use my links, I get a small percentage without costing you a thing. Thank you for using my links and supporting my blog! xoxo
About Chicago, IL, USA
Welcome to Chicago, the third-largest city in the United States!
From the food scene, sports, the diverse neighborhoods, to the friendly Midwestern culture – Chicago is truly one of a kind. Whether you prefer live music, art and museums, the outdoors, shopping – there is always something to do.
There are over 100 neighborhoods in Chicago each with its own charm and hidden treasures.
I could go on and on, here's a closer look into what makes Chicago so special:
Best Time to Go
Chicago climate is classified as hot-summer humid continental, with all four seasons.
Winter (December-March): If you hate the cold, DO NOT come to Chicago during the winter. Chicago winters are BRUTAL. Prepare for wind, snow, and below-freezing temperatures. Pros: holiday lights, Christmas markets, ice-skating downtown.
Spring (March-May): It could snow, it could rain, it could also be scorching hot. Chicago springs are hit or miss. Just in case, dress warm and pack an umbrella.
Summer (June-August): Summer is the perfect time to visit. Beaches are thriving, everyone's out and about enjoying the short few months of gorgeous weather. With that said, it does get pretty hot and temperatures can get into the high 80s to early 90s.
Fall (September-November): Fall is my personal favorite time of the year in Chicago. The temperature usually stays between 60-70 degrees, what I like to call "jean jacket weather." Perfect temperatures for hiking and outdoor events.
Midwestern weather is random and erratic. Locals often chat about the weather, because well, it makes no sense. The best months to explore Chicago are August-October (fall) and May-June (summer).
Regardless, there are events and things to do in Chicago all-year-round!
Cultural Tips
Traveling from outside the U.S.? Each country has its own quirks and cultural norms. Here are some general tips to keep in mind.
1. When in doubt, tip.
Service industry workers in Chicago make under minimum wage, just a few dollars an hour. I know what you're thinking: THEY SHOULD MAKE MORE! I know, I know but this is the reality. A nice tip could make someone's day and go along way. Make sure to budget in tips for food, tours, and services. While they are not mandatory, they are deeply appreciated. (I've worked in the industry for 10+ years.)
Servers and bartenders: 20-22%.
Hotels: if you call down to the front desk to order a special item, like a bottle opener or extra pillows, you should tip $2 for one item or $1 per item for more than one item. Housekeepers: $1-5 per night.
Salons and spas: 20%
Private tours: $15-25/person
Drivers (taxi/Uber): 20%
Cafes: $1 per coffee (is nice but not expected)
2. Walk on the right side of the sidewalk. On escalators, the right side is for standing, the left side is for passing. SUPER IMPORTANT to be mindful of your surroundings and courteous.
3. Don't be afraid to ask for directions or help, (most) Chicagoans are friendly people with Midwestern values.
4. Use the bike lane when renting bikes. Do not ride Divvy bikes on the sidewalk.
Getting There
O'Hare International Airport: If you are flying into Chicago, you will most likely fly into O'Hare. It's about 30 minutes outside the city, so you'll need to take transportation. You can catch the Blue Line Train (CTA) into the city or call an Uber (choose Uber pool for a cheaper option). I recommend taxis as the LAST possible option.
Metra: the metra trains are great for navigating between Chicago Suburbs and the city.
Amtrak: Did you know you can get from Los Angeles, CA to Chicago using Amtrak?! There are more than 30 train routes throughout the United States (some in Canada) traveling to over 500 destinations in 46 US states. It's a unique and budget-friendly way to relax on your way to Chicago. Trains lead right into Union Station downtown.
Greyhound bus: Greyhound has super cheap deals depending on the location and date. Buses stop several times, the last stop is near Union Station. They tend to be crowded and sometimes smelly… but cheap!
Megabus: Anyone else take the Megabus coming home from college? I used to take the Megabus multiple times a year from Iowa City, Iowa to downtown Chicago. Rates start at just $1. If you're coming from Midwestern states like Wisconsin or Indiana, check Megabus. You may find a super cheap ticket.
Driving: I don't recommend driving in Chicago, it's a headache. The parking is expensive and the drivers are wild (yes, I'm one of them). But, if you must: use Spot Hero App to book overnight parking or look for hotels or Airbnbs with free parking (otherwise you might have to sell your soul for $$$ parking.)
If you stay outside of downtown, you may find free street parking. For example, Andersonville has a ton of free street parking if you drive down streets off Clark St. Double-check signs to make sure there are no restrictions (getting your car towed in Chicago is a NIGHTMARE! Trust me: it's happened to me 3x. Be very careful!).
Budget tip: are you a student? Always check for student discounts for greyhound or Megabus (or really anything)! Tons of companies offer student discounts.
Getting Around
CTA stands for Chicago Transit Authority. Chicago has CTA trains (aka the "L") and buses. Oh, how I love CTA. It'll get you just about anywhere in the city for just $2.25!
CTA train & bus: to get on a CTA bus, you must have a CTA card or exact change ($2.25). You can purchase a card at any CTA train stations or Walgreens. Use the Ventra app to reload money onto your card.
Metra: you will most likely not have to take the Metra, unless you are headed to the suburbs. Cost depends on your destination, it is cheapest to pay your ticket using the Metra app.
Uber/Lyft: Uber and Lyft are great options for night time. I also recommend using Uber pool for inexpensive shared rides.
Divvy Bikes: rent a Divvy bike and ride up The Lakefront Path along Lake Michigan. A day pass is $15, a single ride is $3 for 30 minutes or less.
Scooter: there are a couple of different electric scooter companies in Chicago (Bird, Lime, and Spin). You must ride scooters on the street. I've never ridden one, but it's on my list!
Walking: just like any major city, expect to do a lot, a lot of walking. The best way to see a city is by foot!
Where to stay
Hostel: shared hostels run from $20-$40 a night. A few popular options: Chicago Getaway Hostel, HI Chicago Hostel (personally recommend), and Wrigley Hostel.
Click the link below to see a full list and book.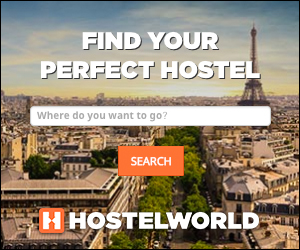 Airbnb: you can find an Airbnb for around $25+ a night.
Here are 7 Cute + Affordable Airbnbs in Chicago that I recommend!
Budget Hotel: budget hotels start from about $50-75.
Below are 10 hotel options. Click the tab "hotels in the center" for hotels near downtown. Click the "cheap" tab, to see the cheapest option. If you are traveling with a friend or partner, sometimes hotels (and Airbnbs) are cheaper than hostels.
Free Accommodation: I recommend Couch Surfing and House Sitting as a way to travel for free.
Related post: How to Housesit Around the World
What to do
Top 10 Things to Do in Chicago
Bike The Lake Front Path up Lake Michigan
Go Thrift or Vintage Shopping in Wicker Park
Explore Asian markets in Chinatown
Check out local street art in Logan Square
Go to the Mexican Art Museum in Pilsen
Take a picture with "The Bean" in Millennium Park
Explore Lincoln Park Conservatory and the surrounding park
Walk Along the Riverwalk Downtown
Go Visit Obama's House and Explore the historical neighborhood of Hyde Park
Walk down Clark St. in Andersonville to find the best local shops, cafes, and restaurants
Related post: 50+ Free Things to Do in Chicago
Where to Eat
If you want to eat like a true local, check out these local spots! All restaurants listed below are vegan or have vegetarian/vegan-friendly options. I encourage you to avoid chain restaurants and invest in small local Chicago restaurants. The food here is phenomenal.
Top 5 local restaurants in Chicago:
Thai Food at Alice and Friend's
Veggie Dog at Chicago Dog House
Rueben Sandwich at Chicago Diner
Spicy Dumplings at Veggie House
Brunch at Hash
Typical Cost
Budget for $60-75/day. Budget hostels cost around $30/night for a dorm bed. A meal costs around $10 on average. CTA (train/bus) is $2.25 per ride.
Money-Saving Tips
Buy snacks (bars, fruit, nuts) or breakfast items at Aldi (super inexpensive grocery store) – no shame in living off PB&Js (been there, done that!) in an effort to travel longer and see more!
Say no to souvenirs. Pictures make the best souvenirs. BUT, if you are dying for Chicago gear, check out Thrift Stores in Chicago for one-of-a-kind gear for a fraction of the price.
Avoid touristy things. I recommend doing a free walking tour if you are limited on time and want to see a lot. Also, check museums for free days!
Take the train or walk (avoid Ubers and taxis) – take the CTA (Blue Line) into the city from O'Hare airport. You get ANYWHERE in the city using the CTA trains and buses and the system is easy to use. Use the Google Maps app to find public transportation routes.
Couch Surf: the highest cost in a major city is accommodation, use the Couchsurfing app to stay in Chicago for free!
Bring a reusable water bottle: tap water is fine (and free!)
Buy a CTA pass. A one-day pass for $10, a 3-day pass for $20, or a 7-day pass for $28.
Safety Tips
Most crime occurs on the south and west side of Chicago where communities have limited resources. The desperate conditions and lack of resources in these communities are a driving force for gun violence and gang activity. Most of Chicago is safe and the "unsafe" parts of Chicago aren't anywhere on the tourist map.
Due to current conditions, Chicago's homeless population is high. You may see homeless people downtown asking for money. They are just humans doing what they have to do to survive.
My safety tips are similar for any major city:
Avoid petty theft in touristy spots, be extra careful while texting or taking photos.
Avoid dangerous situations: walking at night on dimly lit streets. Avoid less-known neighborhoods unless you are traveling with a local. Do not take the CTA by yourself late at night (especially if you aren't confident where you're going).
General safety tip: pretend like you know where you're going at all times. If you are lost, duck into a shop or restaurant to check your map and/or ask for directions.
When in doubt, take an Uber. Never sacrifice your safety to save a few dollars.
Gear and Packing List
Important things to pack
Comfortable shoes for walking
Backpack: click here for the backpack I use (mine is Alpinegreen Forest color)
Day pack: click here for my favorite (similar to one I have)
Sunglasses or hat (the sun can be intense even in the winter)
Layered Clothing (temperature drops at night, chilly along the lake)
If you forget something, no worries. You can find most things at Walgreens or Target.
Apps to Download: Ventra (for CTA), Spot Hero (find cheap overnight parking), ParkChicago (pay for street parking), Uber/Lyft (rideshare), Chicago L (subway map, no internet required)
Resources
COVID Update
As of December 2020, indoor dining, beaches, museums, and other activities are closed. Hotels/hostels, parks, outdoor attractions, outdoor dining are open. There are still plenty of things to do and see. Wear a mask inside and outside and be mindful of social distancing. For updates and more information, click here.
Chicago Blog Posts
Want more Chicago inspiration or information? Follow me on Instagram @courtneytheexplorer or shoot me an email at hello@courtneytheexplorer.com with specific questions!
Share this guide with friends: